First Lutheran Church
OUR CHURCH RE-OPENS … YET AGAIN!
Notice to Members and Visitors as Public Worship Resumes
at
First Lutheran Church
Windsor, Ontario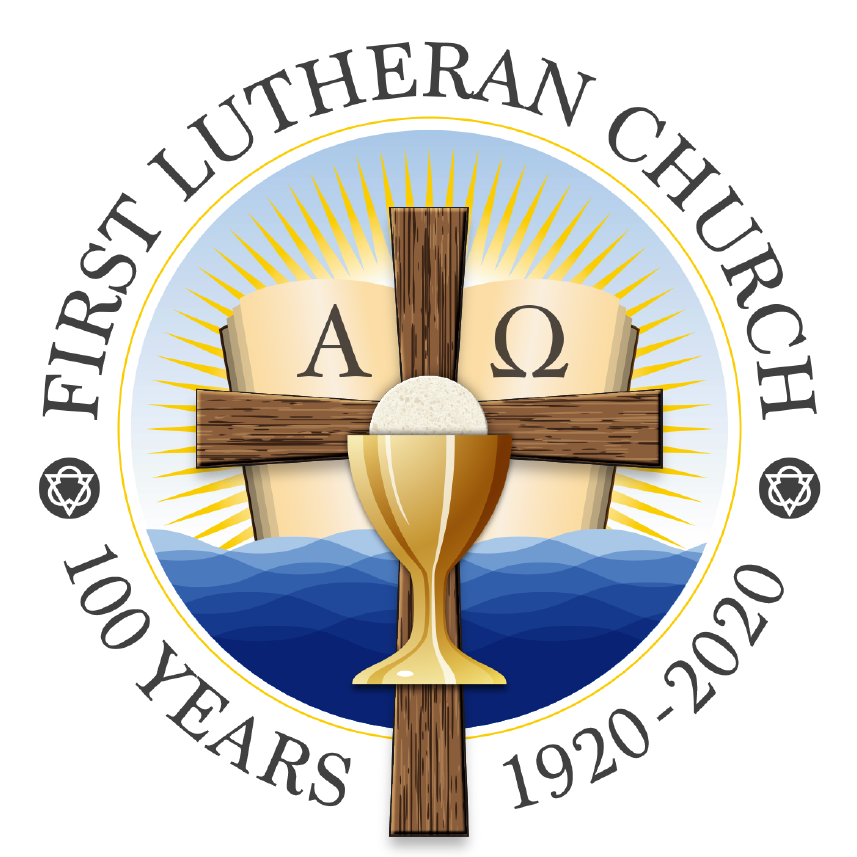 After the Latest Lockdown…
Following a second lockdown period from December-February, First Lutheran Church in Windsor will re-open for Divine Services – again! – on Sunday, February 21, 2021. We will follow the worship schedule which was in place last year during the pandemic restrictions:
ShutdownNotice2021APR

8:45 a.m. German Service (Holy Communion on 2nd and 4th Sundays of each month)
10:30 a.m. English Service (Holy Communion on 1st and 3rd Sundays of each month)
This schedule permits us to sanitize seating areas between services on Sunday mornings. Please note the guidelines below.
Please take note of updated mask guidelines: As recent re-openings include comprehensive mask-wearing even in younger school grades and other public assemblies, our Elders have directed that mask-wearing is mandatory for attendance at services in our church until further notice. (This was previously optional once worshipers had taken their seats.) If you have difficulty honouring this directive, we encourage you to postpone attending worship in person until restrictions across the province are eased later in the year.
Guidelines for Worshipers
It helps if most Sunday attenders enter our building at the main entrance on Victoria Avenue. (Those who need the ramp at the Giles Boulevard entrance are, of course, welcome to use it!) Ushers may ask you to pause outside the Victoria entrance until others have cleared the narthex (vestibule) and entered the church proper. This helps maintain mandated social-distancing.
Please pick up a copy of the printed service-folder off the table in the narthex! We're trying to avoid having them handled and distributed by ushers. Not only announcements, but also the text of Sunday's service will be included in that folder. So, for the time being, you won't need to use a hymnal. There will be no congregational singing for the time being.
Ushers will direct you to an appropriate place to sit. Please follow their guidance! We're only permitted to fill the church to 30% of its normal capacity, and it's important that worshipers be seated at appropriate distances from each other. Certain pews will not be available for seating.
Offerings to the Lord's work are very important, but will not be gathered by "passing the plate," as we normally did. There will be offering plates at the entrances to the church so you can deposit your gifts on the way out of services.
When the service is ended, the pastors will ask you to be seated. Please follow the directions of the ushers, who will dismiss the assembly pew by pew (as opposed to people leaving on their own and clustering in the aisle or at the exits).
Pastors will not wait at the exit to greet worshipers, nor will they extend a handshake … but they are hoping to wait outside the church on the lawn and can visit with you from a distance.
Communicant members and those visiting us from sister congregations should follow the guidance of the ushers for receiving Holy Communion. Be sure to maintain proper distance from the person in line ahead of you as you approach the pastors to receive the Sacrament.
Please REFRAIN From Attending Services If…
You experienced fever, cough, sore throat, diarrhea or had difficulty breathing in the 14 days prior to the service;
You took your temperature in the day leading up to the service, and it was over 100.4F (or 38C);
You traveled by airplane in the 14 days prior to the service (whether within or outside of Canada);
You traveled outside Ontario in the 14 days prior to the service (except for work or to provide necessary services for your family);
You have been in close contact (within 2 metres for at least 15 minutes) with someone who has been confirmed with Covid-19 or is awaiting test results;
You have been instructed to self-quarantine for 14 days by a health care provider.
About Our Video-Services
For the time being, video-services are being continued, even though "in person" worship is now resuming. We want the elderly and those who feel vulnerable with medical conditions, etc., to be served until they are confident about returning.
You can access our video-services by going on the internet to www.youtube.com and entering the words "First Lutheran Church LC-C" in the search-box. it will take you to our YouTube channel. There you'll find the growing collection of messages dating back to our Covid-19 closures in mid-March.
Pray, Pray, Pray…
That the Lord will bless the re-opening of our church and continue to bind us together even though the Covid restrictions are a challenge, and even though some members will need more time before returning
That our worshipers will hold patience with our leaders and ushers, even though some things at church will be strange and different for a while
That God will work gracious wonders and find His ways to teach us needed lessons at this time, and even to strengthen your personal trust in Christ.
Hope to See Many of You Soon!
Pastor Robert Bugbee
Pastor Wilhelm Torgerson
Contacting Us
Our church office is also open during the hours of 9:00 a.m. to 4:00 p.m. on weekdays. You can contact us in these ways:
– by telephone at (519) 256-2667;
– by e-mail to Pastor Bugbee at pastor@firstlutheranchurch.ca;
– by postal mail to
160 Giles Blvd. West
Windsor, ON N9A 6G9
What Hasn't Changed…
We exist in Windsor since 1920 as a fellowship of believers who confess Jesus Christ as the Son of God and Saviour of the fallen world. By His holy life and saving death He took the sins of humankind on Himself, was bodily raised in glory and now offers forgiveness and peace with God to all, inviting people everywhere to cling to Him in repentance and trust. This message of reconciliation comes through the proclamation of Christ's Good News, and also through His divinely-appointed channels of Holy Baptism and the Lord's Supper. Our church family – now marking its 100th Anniversary Year – exists to share this Good News. We're happy to hear from you – even during this global time of crisis – and are glad you stopped in to visit our website!